Did You
Know?
Huntingdon County Pennsylvania has the largest manmade lake in the state?
Click below for information on Raystown Lake.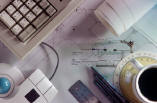 Huntingdon County (population 44,038) was created on September 20, 1787, from part of Bedford County and named for its county seat, Huntingdon. Dr. William Smith, provost of the University of Pennsylvania, owned the land where the town was laid out in 1767 and named it for the Countess of Huntingdon, England.
Enjoy the picturesque scenery of Huntingdon County, PA in our three state forests, trout-stocked streams, the pristine beauty of Raystown Lake, unspoiled by advertising and developments, caves to explore, hunting and fishing, and many historic venues. (click here for visitors information)
For those visitors wishing to spend more time here Huntingdon County offers a variety of dining establishments, year round events and accommodations.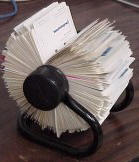 Other Resources for Huntingdon County Information:
Huntingdon Chamber Quick Facts
Huntingdon County Visitors Bureau
Huntingdon County Business & Industry